PHOTO: ISTOCK
Is Your Mentor Hindering You More Than Helping You?
In today's world, it seems that every success story comes with a mentor's support behind the scenes.
Usher discovered Justin Bieber, Amy Poehler played a massive role in the success of Abbi Jacobson and Ilana Glazer's Broad City. Sophia Bush credits Eva Longoria, Connie Britton and Debra Messing for guiding her career.
And of course, who can forget Liz Lemon's mentor, Jack Donaghy?
But at what point do mentors stop being helpful and start holding us back?
Debby Carreau, the founder of Inspired HR and author of The Mentor Myth, discussed her concern around mentorship with Refinery29.
According to Carreau, mentor-mentee relationships work best when they are organic, rather than a sought-after career tool for the sake of appearances:
"People often reflect and say, 'Oh, I had this mentor and that mentor' but it wasn't mentorship like we think of it today, as a formal relationship. The person is just someone who helped them along, way back. They might not even know they were considered [a mentor]."
Indeed, social-media-influencer-turned-digital-marketer-and business-owner Amra Beganovich tells Spring.St that she doesn't believe in mentors, noting too that she has made a point to go without one throughout her career.
"Even the most experienced of CEOs don't know what to do next," Beganovich says. "Getting a stamp of approval from anyone is the wrong thing to seek out."
Instead, she emphasizes the importance of getting finding that approval within yourself: "Listen to what the market tells you. If there's a demand for something and it's not being met by the market, then that's your future business. And if you're passionate about it, then go for it."
Beganovich argues that problems arise when we rely too much on a mentor, especially when we expect them to propel our career forward somehow—often, in place of necessary effort on the mentee's part.
Of course, there's no need to write off the importance of mentorship completely. It's just crucial for us all to be aware of the role they are playing in our career, and the role we expect of them.
H/t: Refinery29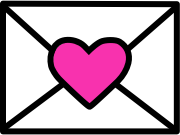 Sign up to receive
instant happy in your
mailbox every day.