PHOTO: HOUZZ
7 Easy Ways to Make the Most of Your Weekend
The sun is shining, the garden beckons, and the weekend stretches out ahead—make the most of your precious days off by planning a healthy mix of to-dos and reminders to relax.
Read on for seven ideas to consider this weekend, such as printing photos, mixing up garden-inspired drinks (lavender martini, anyone?) and simplifying your bedroom.
1. Carve out screen-free relaxation time. Play board games, pick up a musical instrument if you have one, head outdoors for a walk or beach trip. When you're done, hang out in the backyard with a tall iced tea or glass of wine and a good book or magazine.
Summer is fleeting—get out there and enjoy it!
2. Print photos from your summer so far. Don't let those digital photos get forgotten on your laptop or phone. Make a point of printing some (or ordering a small photo book) this weekend.
You'll feel good about keeping up with the memory-keeping, and having your favorite photos in physical form may add a spark of joy to your daily life.
3. Deadhead flowers to encourage more blooms (and make a bouquet while you're at it). Removing dead blossoms regularly will keep your plants healthy and producing more flowers throughout the summer. Leave a few seed stalks to provide food and shelter for wildlife.
Once you're done deadheading, select some garden blooms to snip and bring indoors for a cheerful arrangement.
4. Mix up a garden-inspired drink. Look around your garden and you just might find the inspiration (and ingredients) for your new favorite drink—like the lavender martini shown here.
Looking for a nonalcoholic option? Try lavender lemonade, a fresh mint or lemon verbena tisane, or homemade blueberry soda.
5. Simplify your bedroom.Getting enough restful sleep is essential for good health and happiness. Make getting to bed—and rising in the morning—more joyful by clearing clutter from your bedroom.
Give the space a thorough vacuuming, make the bed with fresh bedding, and put back only the essentials on your nightstand: one good book, a petite candle or vase of flowers and space for a glass of water.
6. Pick a paint color. Been thinking of repainting a room in your home? Take action this weekend and head to your local paint store to pick up some samples.
Once you have the color choice narrowed down to a few options, pick up a larger sample (some paint companies offer poster-size swatches) or a small sample pot to take home and try in your space.
7. Plan a getaway. If you want to get out of town this summer but haven't yet planned a trip, it's not too late to make it happen. If time off from work is an issue, even a quick weekend getaway can do wonders to make you feel refreshed and revived. Hotels all booked up for the dates you want?
With the advent of short-term vacation rental companies, there have never been more options for places to stay, if you're willing to expand your search. Whatever getaway you decide on, don't forget to book the pet sitter too!
This story originally appeared on Houzz, the leading platform for home remodeling and design, providing people with everything they need to improve their homes from start to finish. You can find it here.
More from Houzz: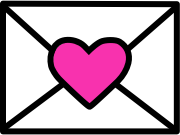 Sign up to receive
instant happy in your
mailbox every day.