PHOTO: ISTOCK
Don't Be Those People: 5 Tips for Traveling With a Toddler
If you don't have kids, the thought of little ones on your flight is enough to make you roll your eyes and splurge on those $300 noise-cancelling headphones.
But if you do have kids, your only thought is making it to your destination in one piece.
Traveling with little ones is certainly a challenge, and we won't lie to you—it can easily turn into a disaster. But have no fear; a little bit of prep can go a long way.
Here are 5 tips that will make flying with a toddler a breeze:
1. Know the rules.
You may assume that if your child is under two they will fly for free—but it's always wise to double-check your airline's policy so there are no surprises.
Airline policies vary a lot more than you'd think. For a full list of regulations, check here.
2. Make sure one of your seats is on the aisle.
Your toddler is inevitably going to want to get up and walk around, in addition to their many trips to the bathroom.
Though they may beg for a window seat, you'll be glad to have easy access to the aisle.
3. Come armed with snacks.
Fill your carry-on with as many nonperishable snacks as humanly possible.
If your flight isn't serving meals, it's wise to bring along some portable meals, like fruit cups, non-messy sandwiches (like PB&J),  and string cheese.
4. Bring some lollies.
Take-offs and landings can cause ear pain due to the changes in air pressure. Having lollypops or sippy cups with straws on hand can help ease any discomfort.
5. Dress your kids in comfy clothes.
A comfy toddler is a happy toddler.
Dress your kids in comfortable layers, so they'll be cozy no matter the temperature on board. Plus, it'll make naps that much easier.
Happy travels.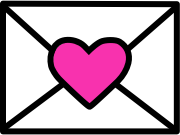 Sign up to receive
instant happy in your
mailbox every day.