PHOTO: GETTY
5 Great Interiors That Reveal the Beauty of Decor That Happens by Accident
Have you ever thrown something together, planning to arrange it thoughtfully, only to realize that it looks perfect just the way it is?
This is the foundation of the wabi-sabi concept: That beauty is found in imperfection, impermanence and the authentic.
Australian author Karen McCartney explores this style in her new book, Perfect Imperfect, with photographs by Sharyn Cairns and styling by Glen Proebstel. The interiors in the book belong to creative people from around the world.
Here, McCartney walks us through five of them.
Taking a cue from the rugged Tasmanian landscape.
This home on Bruny Island belongs to architect
John Wardle
. He has a passion for collecting—everything from antiques to books, which "he describes as having nothing to do with monetary value and everything to do with authenticity," and beyond, McCartney says.
"Hence, in Bruny Island, where this house, The Shearer's Quarters, sits on a raggedly beautiful piece of Tasmanian coastline, his preoccupation is with paraphernalia from the apple industry, much of which is housed in sheds on the property," McCartney says.
"The timber from old packing crates, redundant since the collapse of the apple industry in the 1960s, line the walls of the hall and bedrooms. Old books, sourced from antiques shops in Hobart…imbue the space with warmth and color."
Using objects that have tales to tell. In the beach town of Montauk, NY, is the weekend home of Robin Standefer and Stephen Alesch, the design duo behind Roman and Williams.
Roman and Williams delivers "a richly layered aesthetic that places emphasis on endurance, patina and authenticity," McCartney says. The designers' weekend home "is still one of their most referenced projects, due to its complete expression of their personality.
"Objects with history, with a story or a memory, are brought together in ways that surprise as texture, scale and materials play against one another," she says, adding that Alesch has said they use the vacation home as a place to gather their thoughts, and remember who they are and what they believe in.
Exploring the power of the random. For Nectar Efkarpidis, the owner of this apartment in Canberra, Australia, making a mess is an art form.
"Nectar Efkarpidis, co-owner of Hotel Hotel and director of Molonglo Group, is a self-described creative mess maker. His apartment in Canberra's New Acton [area] is testament to his ability to constantly challenge himself and explore the power of the random," McCartney says. "Most notably this is through the graffiti, which covers the walls and cabinets of the living space, a process encouraged by Nectar, who keeps a stash of stencils and sprays for artist friends to use.
"An assemblage of books is stacked in the center of the room, becoming both a coffee table and library. He notes that people don't have to seek permission to pick up and read books, where the formality of a bookshelf is often forbidding."
Turning tradition on its head. The kitchen in Sibella Court's home in Paddington, Sydney, is a strong example of the idea of wabi-sabi.
"For me, the story of Sibella Court and the purchasing of this magnificent sink at a sale of props from The Great Gatsby movie sums up much of her decorating personality. She sees things instantly and irrevocably in situ, and has the devil-may-care spirit to make it happen," McCartney says.
"The beauty of this image is that the sink is heroic and simple, while all around it dance all manner of functional objects acting as a frame. The counterintuitive idea of placing a huge characterful sink in a small, unfitted kitchen turns on its end traditional design thinking—so very typical of her."
Embracing the distressed. This beautifully simple and authentic home belongs to interior designer and retailer Bea Mombears. McCartney says her spaces never quite stand still.
"She enjoys the flux as pieces come and go from both her shop and B&B at Knokke in Belgium. The context of textured concrete walls plays backdrop to an eclectic mix of vintage pieces from Danish designers (Hans Wegner and Poul Kjaerholm) and more contemporary works from local design legend Maarten van Severen," McCartney says. "She never shies away from the damaged or distressed if the provenance of the piece is good, and uses accessories cleverly for layers of comfort and intrigue."
This story originally appeared on Houzz, the leading platform for home remodeling and design, providing people with everything they need to improve their homes from start to finish. You can find it here.
More from Houzz: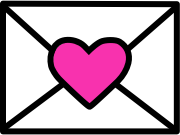 Sign up to receive
instant happy in your
mailbox every day.